We had perfect weather for this year's Club Championship. After Saturday's round everyone enjoyed the cookout and traded stories from the day.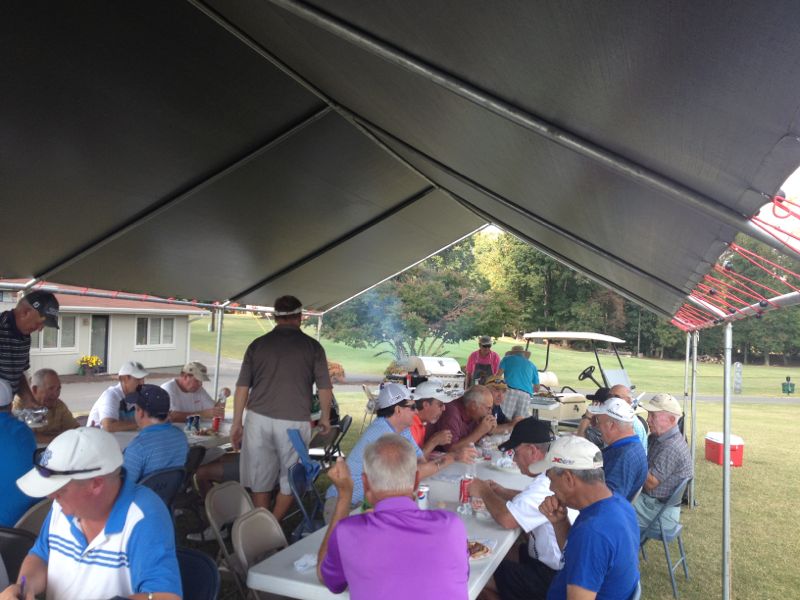 On Sunday the Championship flight was played from the blue tees. James Ribet posted an even 71 to overcome his 4 stroke deficit to win by four over 2012 Champion Mark Clayton. Mark Driebulbus also finished runner up.
In the Senior Division, Tom Hyatt reclaimed the trophy from last years winner, Roy Alexander.
All scores can be seen on the 2013 Club Championship page.