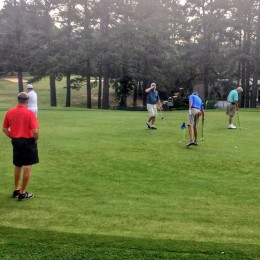 The Occoneechee Golf Association hosts approximately 6 tournaments per year. Our goal is to  provide a fun environment for all members and guest. Tournaments are typically flighted after the first round to make sure everyone has a chance to compete. See the list of all tournaments both past and future. Get full results from all of the tournaments as well as latest standings.
 2017 Tournament Schedule
April 22– 23: Two-man Superball
June 3–4: Kevin Ward Memorial Member-Guest
August 12: One Day Pre-flighted
September 16-17: Club Championship
October 14–15: President's Cup
November 24: Black Friday Texas Scramble
2016 Tournament Schedule
April 23-24: Two Man Superball
May 21-22: Kevin Ward Memorial Member/Guest
August 13: One Day Pre-Flighted Tournament
September 17-18: Club Championship
November 25: One Day Texas Scramble
2015 Tournament Results
April 25th: One day pre-flighted individual tournament.
May 30 – May 31: Kevin Ward Memorial Member/Guest
July 11-12: Mixed Format
Aug 8-9: Two Man Superball
Sept 12-13: Club Championship
Oct 10-11: President's Cup
2014 Tournament Results
April 26-27: Two Man Superball Results:
May 31 -June 1: Member-Guest:
July 12-13: Mixed Format
Sept 13-14: Ryder Cup
Oct 11-12: Club Championship
2013 Final Tournament Results
April 27-28: Two Man Superball:

June 29-30: Member-Guest:

July 20-21: Mixed Format
Sept 14-15: President's Cup
Oct 5-6: Club Championship
2012 Final Tournament Results